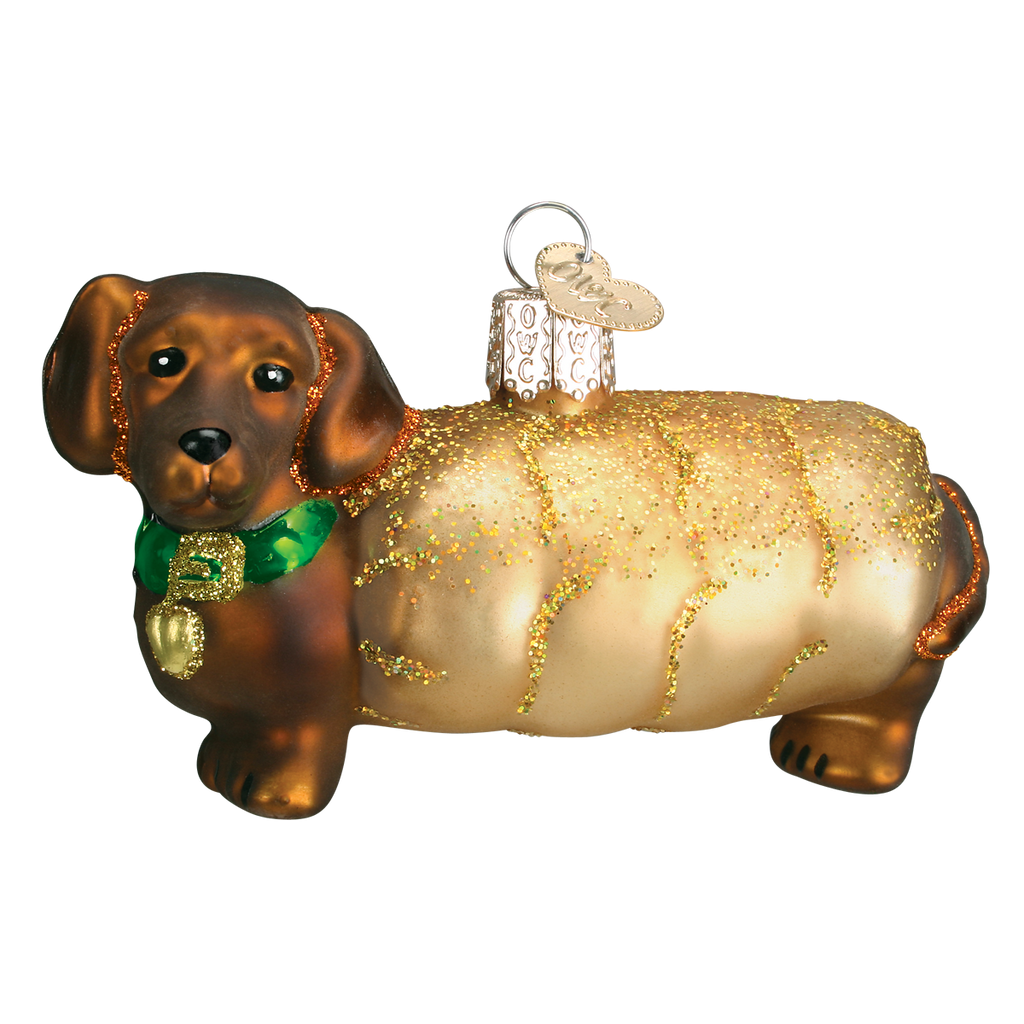 ---
Wiener Dog Ornament - 3 3/4" Hanging Glass Ornament - by Old World Christmas - Beautifully enhanced with sparkles.
This fun ornament is great for anyone - particularly perfect for fans of "The Brave Little Toaster" movie's memorable quote, "If only we were all wiener dogs, our problems would be solved".
Old World Christmas figural glass ornaments are hand crafted using the same techniques that originated in the 1800's. Molten glass is mouth-blown into finely carved molds, then a hot solution of liquid silver is poured inside. They are then hand-painted and glittered in a series of steps to achieve beautiful creations.
---
Share this Product
---
More from this collection