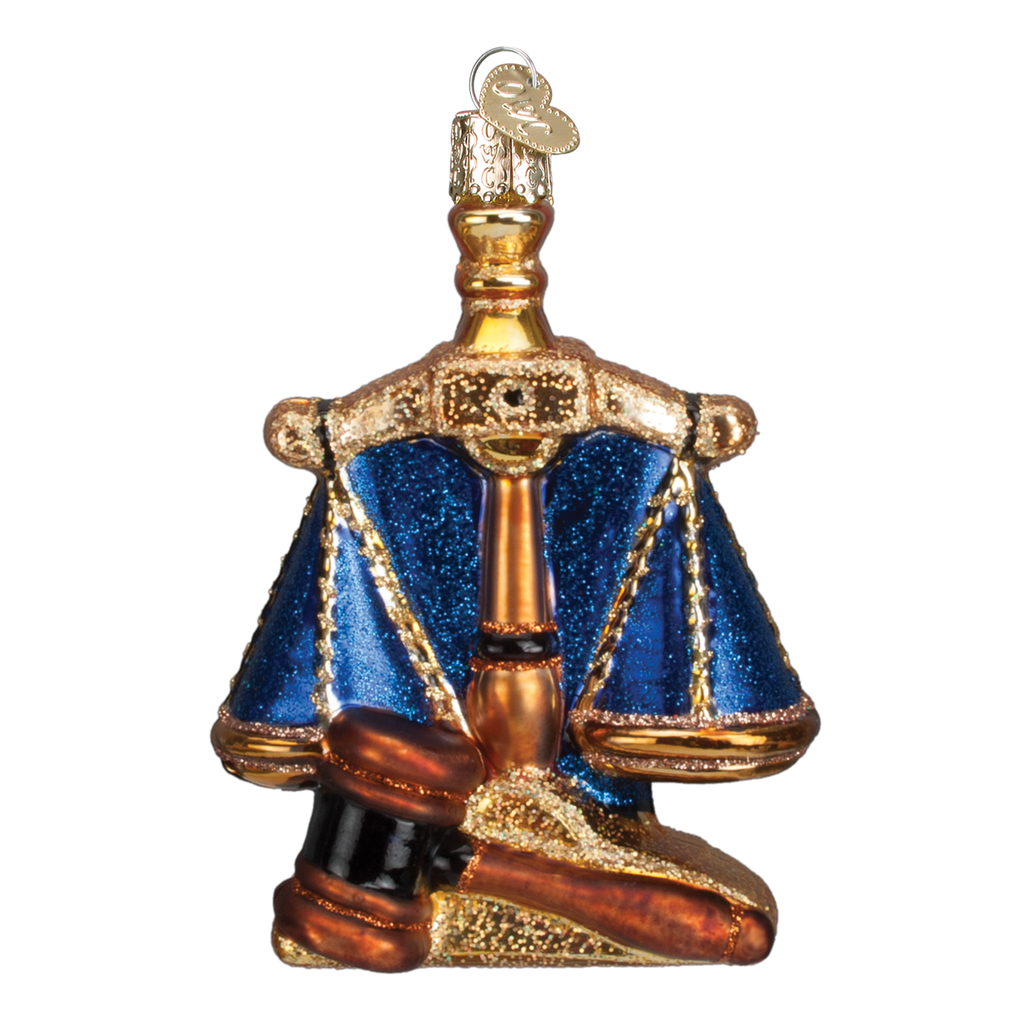 Scales of Justice Ornament
---
Scales of Justice Ornament - 4" Hanging Glass Ornament - by Old World Christmas - Lavishly decorated with sparkles.
Great for a lawyer, judge, civil rights champion, professor of law, law enforcement officer, etc. - This thought-provoking ornament is for anyone involved in, or believing in, the justice system.
When not adorning a Christmas tree - Display on a stand on a dresser or shelf as room decor - On a shelf or desk in an office, library, or classroom - Display on a Family Tree
The Scales of Justice stands for truth, fairness, and that everyone is to be treated equally under the law. The symbolism of the scales balancing at equal serves as a reminder that all citizens have the same rights and are to be treated without prejudice.
Old World Christmas figural glass ornaments are hand crafted using the same techniques that originated in the 1800's. Molten glass is mouth-blown into finely carved molds, then a hot solution of liquid silver is poured inside. They are then hand-painted and glittered in a series of steps to achieve beautiful creations.
---
Share this Product
---
More from this collection