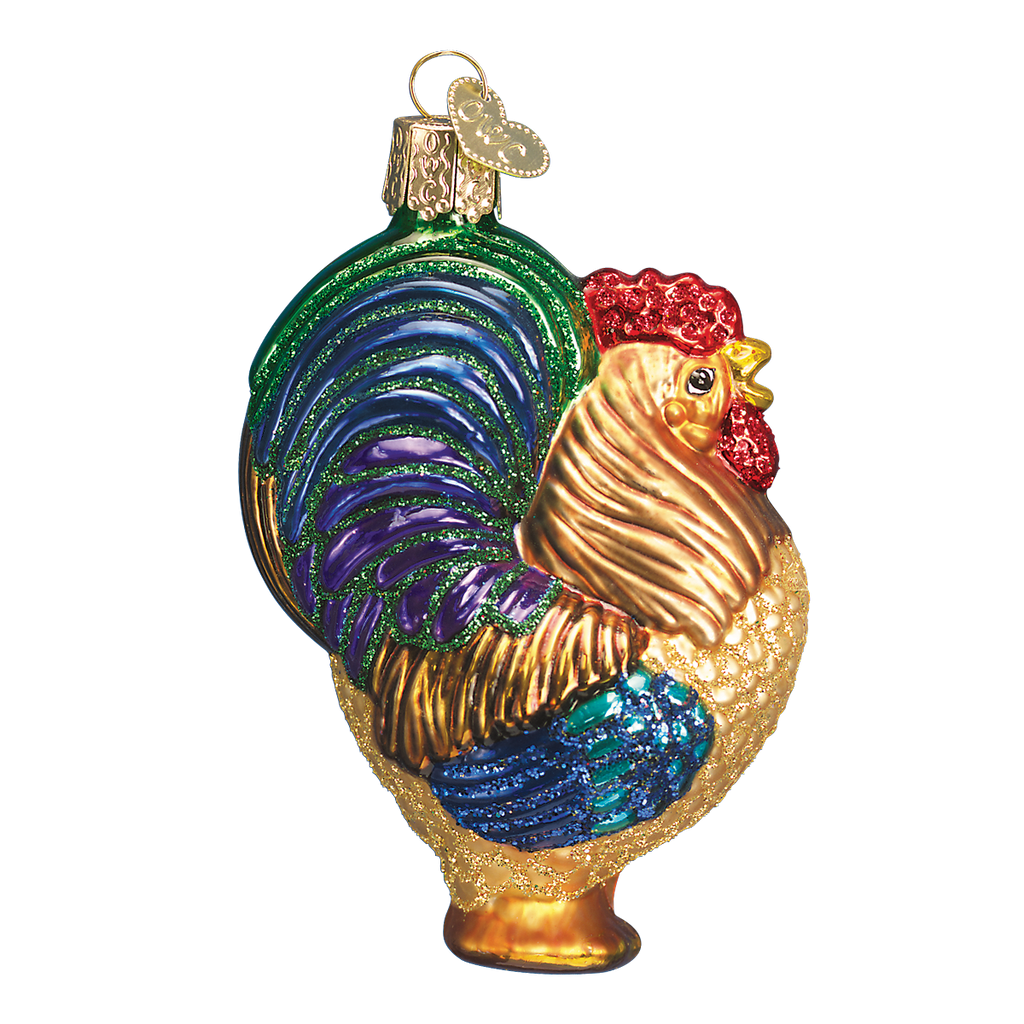 ---
Rooster Ornament - 3 1/4" Hanging Glass Ornament - by Old World Christmas - Beautifully enhanced with sparkles.
When not adorning a Christmas tree - Display on a stand on a kitchen counter, window sill, breakfast bar, or table.
According to legend the rooster has only crowed once at midnight. This was to announce the birth of the Baby Jesus. For this reason, Spanish and Latin American Countries call their midnight mass on Christmas Eve the Mass of the Rooster, or Misa del Gallo.
Old World Christmas figural glass ornaments are hand crafted using the same techniques that originated in the 1800's. Molten glass is mouth-blown into finely carved molds, then a hot solution of liquid silver is poured inside. They are then hand-painted and glittered in a series of steps to achieve beautiful creations.
---
Share this Product
---
More from this collection