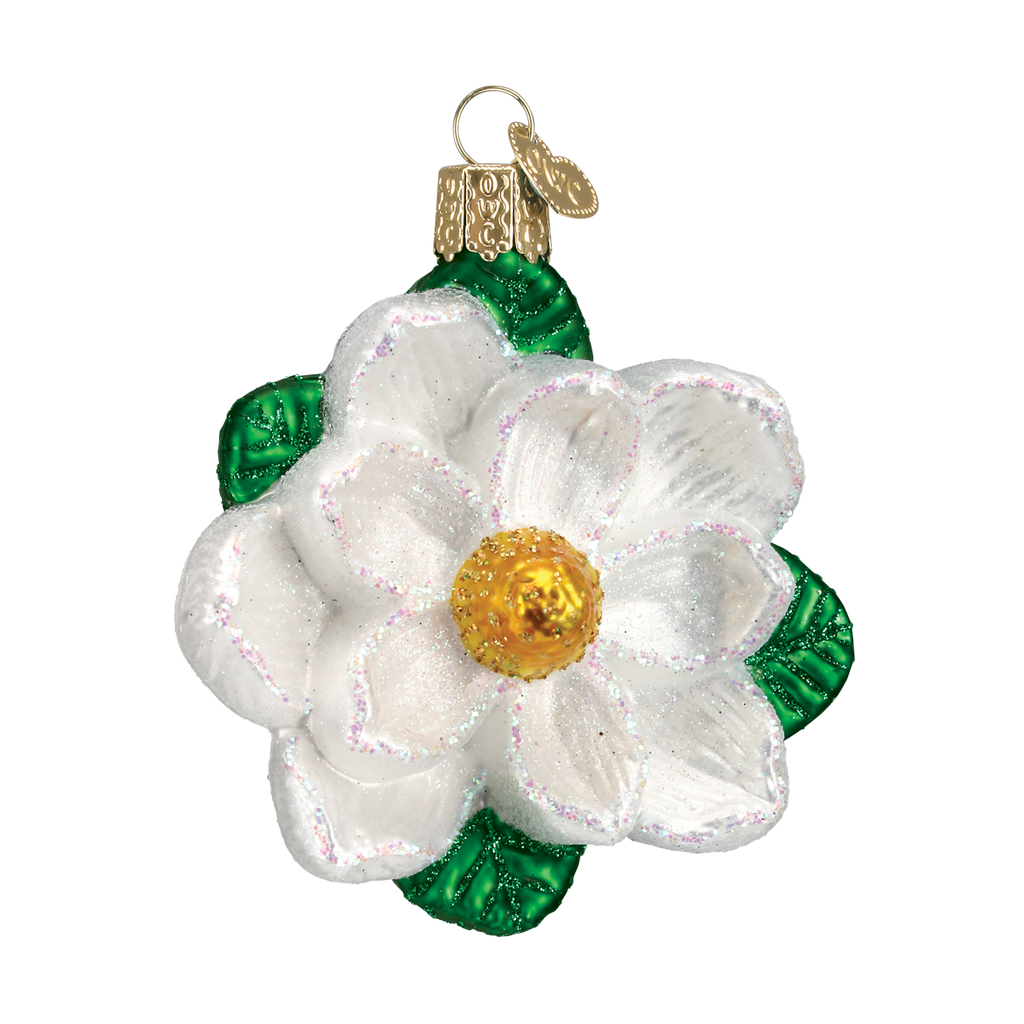 ---
Magnolia Ornament - 3 1/4" Hanging Glass Ornament - by Old World Christmas - Beautifully enhanced with sparkles.
When this ever-blooming ornament isn't adorning a Christmas tree, it will look beautiful hanging on a display stand any time of the year, at home, on your desk at the office, or as serving table decor for a club meeting, etc.
The Magnolia is the official state flower of both Mississippi and Louisiana. One of the oldest nicknames for Houston, Texas, is "the Magnolia City" due to the many magnolias growing along Buffalo Bayou.
Old World Christmas figural glass ornaments are hand crafted using the same techniques that originated in the 1800's. Molten glass is mouth-blown into finely carved molds, then a hot solution of liquid silver is poured inside. They are then hand-painted and glittered in a series of steps to achieve beautiful creations.
---
Share this Product
---
More from this collection