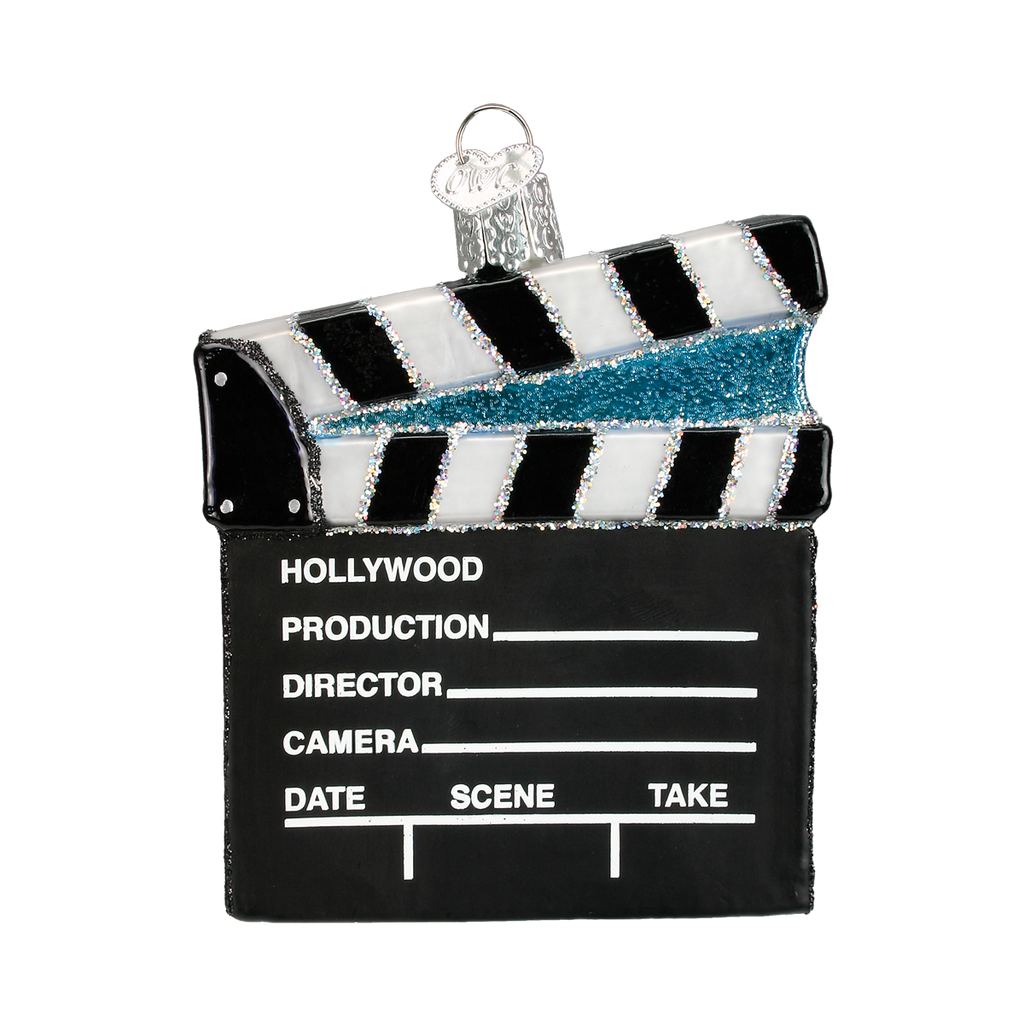 Director's Board Ornament
---
Director's Board Ornament - 3 1/2" Hanging Glass Ornament - by Old World Christmas - nicely enhanced with sparkles.
A nice ornament for anyone involved in film-making.
When not adorning a Christmas tree - Display on a stand as decor on the food table when you have friends in for Movie Night, maybe combine it with the Popcorn Ornament - Display on a Family Tree.
When making films, a Director's Board, or clapboard, is used to help align the sound with the film. Combined with a chalkboard for the details of the next take, the clapboard is filmed briefly at the start of the take and traditionally has diagonally striped lines to ensure a clear visual of the clap.
Old World Christmas figural glass ornaments are hand crafted using the same techniques that originated in the 1800's. Molten glass is mouth-blown into finely carved molds, then a hot solution of liquid silver is poured inside. They are then hand-painted and glittered in a series of steps to achieve beautiful creations.
---
Share this Product
---
More from this collection