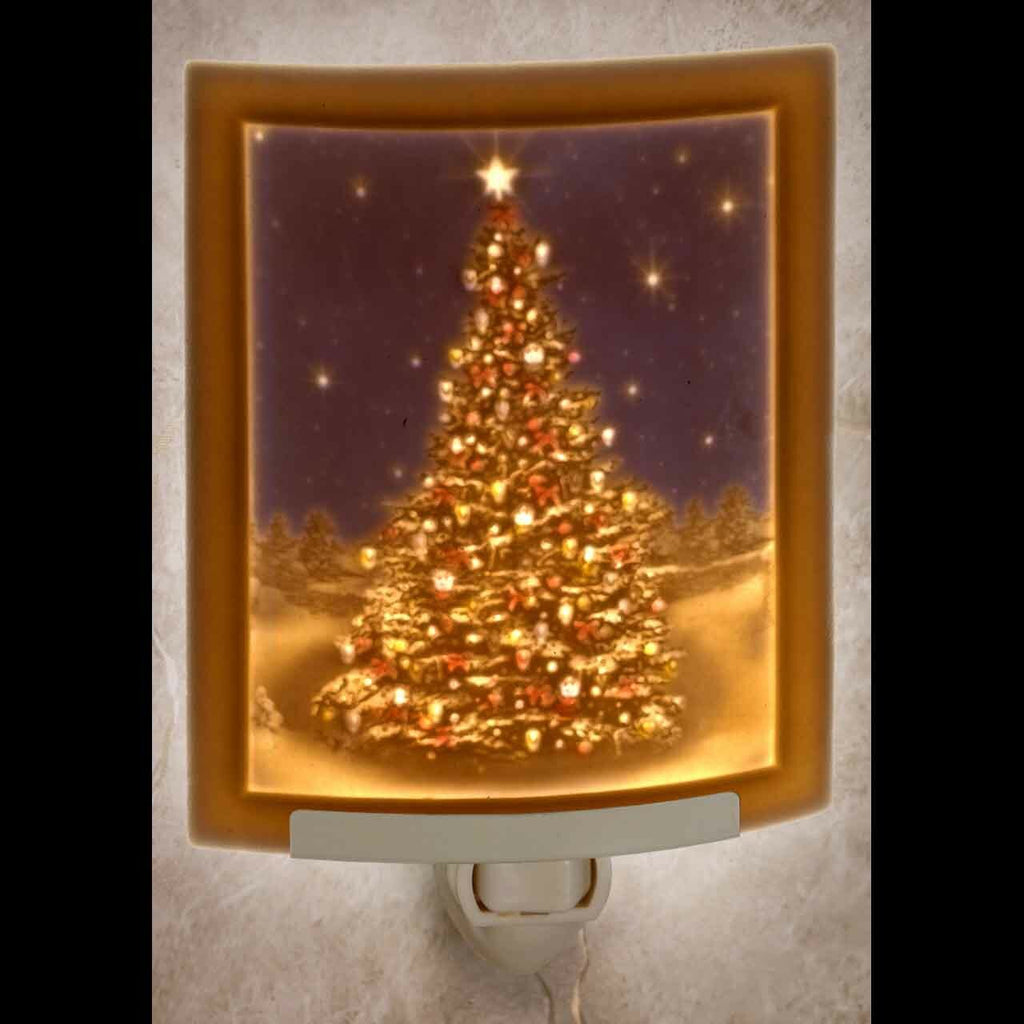 Lithophane Colored Night Light - Christmas Tree
---
Add art-like décor, in addition to light, with this Porcelain Garden lithophane plug-in night light, featuring a curved translucent porcelain panel and an on/off toggle switch. Comes nicely boxed, with a 7W incandescent light bulb included.

5.5"H x 3.5"W x 2.25"D
Night lights are perfect for everyday use, such as in halls, bathrooms, kitchens, kid's rooms, to gently light the room/area without having to turn on a bright light. So when you have to get up in the night for a drink, etc., you'll be treated to a soft glow rather than a harsh glare.
When lit from behind, the light shining through the different thicknesses of the engraved porcelain causes a highly-detailed image to appear in front. In addition, the relief of the carving gives the image a 3-dimensional quality when seen in person.
On this piece, a ceramic glaze was added to the back of the porcelain and kiln-fired to fuse the color to the porcelain.
---
Share this Product
---
More from this collection